Miss Virginia Turford, 1925-1926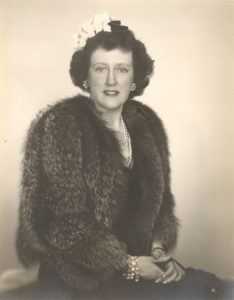 Miss Virginia Turford
Year:                                                       1922-1924, 1925-1926
League Name:                                      Junior League of Trenton
President:                                              Miss Virginia Turford
Vice President                                      Mrs. J. Cornell Murray
Officers & committees:
Corresponding Secretary – Miss Elizabeth Bowman
Recording Secretary – Mrs. S. Kissam Kerr
Treasurer – Mrs. Guy Oliphant
Chairman of Charities – Miss Mildred Apgar
Entertainment – Miss Dorothy Wilson
Motor – Mrs. Alexander Oliphant Jr.
Program – Miss Elizabeth Case
Training Courses – Mrs. John Raymond Jr.
Total Membership:                     67 ladies
Programs & Activities:
THE JUNIOR LEAGUE BABY SHELTER – 1925
Copied from the Trenton Historical website – http://www.trentonhistory.org/His/charitable.html
The Junior League of Trenton, a member of the Association of Junior Leagues of America, after contributing to and working with many of the social agencies of Trenton found that there was a glaring need in this city for an institution to give temporary care to babies and children under three years of age who were deprived of the normal home surroundings.
In the daily rounds of the social worker were found children of deceased parents, of ill parents, foundlings, and many others in distressing conditions. With the idea of sheltering and improving the health of these unfortunates until they were adopted or until their home conditions were bettered, the Junior League opened on June 1, 1925, the Junior League Baby Shelter at 211 East Front Street, occupying the second and third floors with a capacity of nine beds and with a resident graduate nurse in charge.
These children, under medical supervision, are given the finest opportunity for physical improvement. Under the growing demand for more beds, the shelter was moved on July 1, 1926, to 82 North Clinton Avenue its present home, which now has sixteen beds. This institution is supported by the Junior League through its various entertainments and other money-making enterprises.
The baby shelter had a waiting list, shortly after opening.
Card Party at Trenton Country Club- raised $268
Dance- Crescent Temple – raised $700
Christmas Shop- open November/December – raised $612
"Stepping Out Revue"- January 20-24, 1925 raised  $9231
Colonel Norman Schwatzkopf attended a meeting
Sewing Committee made 120+ garments & diapers for needy children & Baby Shelter
Mending Committee accrued 92+ hours of work
Read a book titled "Montessori Children" and applied methods to children at the Baby Shelter