Mrs. James S. Studdiford, II, 1954-1955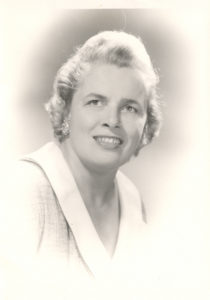 Year of Report: 1953-1954, 1954-1955
League Name:  The Junior League of Trenton, NJ
Board of Directors:
President Mrs. James S. Studdiford, II
VP Miss Louise McNiece
Rec. Sec. Miss Marjorie J. Smith
Cor. Sec. Mrs. Gilbert L. Bagot
Treasurer Mrs. William A. Haney
Community Partners:
Mercer County Child Guidance Center
Homemaker Service
Boys' Club
YWCA
All Trenton hospitals
Impact Projects:
Gave $8,000 to the State Aid for Handicapped Children.
Donated to YWCA for neighborhood group for teenage girls.
Donated to Trent House for silver in their dining room.
Homemaker Service, Child Guidance Center, Pediatric departments at several hospitals, and created children's theater
Showhouse: N/A
Membership:
131 Actives
14 Provisionals
76 Sustainers
28 Non-residents
Fundraisers:
Bargain Box made $3000
Follies $7686.05
Dinner Dance $58.13
Christmas Dance $806.11
Fashion Show $661.12