Mrs. William H. Fulper, 1949-1950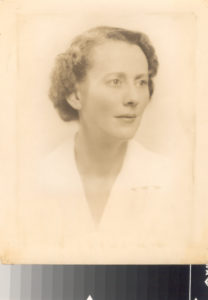 Year of Report: 1949–1950, 1950-1951
League Name:  The Junior League of Trenton, NJ Incorporated
Board of Directors:
President Mrs. William H. Fulper
VP Mrs. Walter H. Swaze
Rec. Sec. Mrs. J. Doran Williams
Cor. Sec. Mrs. Kurt E. Traub
Treasurer Mrs. H. Russell Brown
Community Partners:
Boys' Club
Homemaker Service
Mercer Hospital
Impact Projects: Child Guidance Center – opened in June; Financed Homemaker Service for one year; Bargain Box now has a paid worker and each member has a $10 quota; Story-telling program for children at Mercer Hospital; Two scholarships to Trenton Music Center; 75 gifts for boys at the Boys' Club; 4 scholarships for Girls Scout Camp; and art classes at Boys' Club.
Showhouse: N/A
Membership:
120 Actives
21 Provisionals
64 Sustainers
24 Non-residents
Fundraisers: No big fundraisers because they felt they couldn't go to community since the opening of Mercer County Child Guidance Center was delayed.