Mrs. William H. Fulper, 1950-1951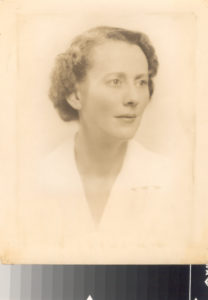 Year of Report: 1949-1950, 1950-1951
League Name:  The Junior League of Trenton, NJ Incorporated
Board of Directors:
President Mrs. William H. Fulper
VP Mrs. Walter H. Swaze
Rec. Sec. Mrs. J. Doran Williams
Cor. Sec. Mrs. Kurt E. Traub
Treasurer Mrs. H. Russell Brown
Community Partners:
Boys' Club
Civil Defense Program
Family Service
YWCA
Impact Projects:
League gave $4600.00 to Family Service Association for initiation of Homemaker service.
Recruited 18 doctors to donate time to the Boys' Club Health Clinic (475 boys given exams).
Gave camp scholarships for Camp Delaware, Girls Scout Camp ad Campfire Girls.
Gave eighty presents to the Boys' Club
Gave $3500.00 to Mercer County Child Guidance Center.
Showhouse: N/A
Membership:
125 Actives
16 Provisionals
64 Sustainers
25 Non-residents
Fundraisers: Made money on Christmas Dance. Bargain Box made $1000.00 and net profit from Follies was $4691.74.