Junior League of Greater Princeton Will Celebrate 100 years With a Centennial Tea Party!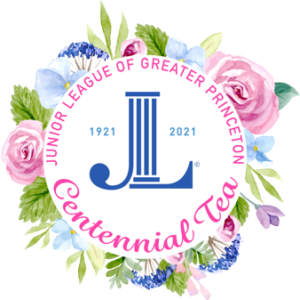 Contact Information:
Junior League of Greater Princeton
P.O. Box 2192
Princeton, NJ 08543
609-356-1471
communications@jlgp.org
For Immediate Release
The Greater Princeton Area Junior League will present a Centennial Tea, taking place at Jasna Polana Golf Club on June 16th, featuring a lovely afternoon of tea and traditional tea sandwiches and desserts.
The Junior League is proud to present this special, one-time event for the first time to celebrate and commemorate 100 years of service to the community. Although this event is members and invited guests only, we encourage the public to support this event by considering a sponsorship, or donation to the Centennial Fund. This fund will be used for projects that benefit women and children in this area. You can donate here: https://www.jlgp.org/support/make-a-donation/
Katherin Romero, JLGP President said, "This year, we congratulate all women of the JLGP for establishing meaningful and lasting connections to our business and community partners. All of us members- and those who have served before us- have donated our time, talent, and financial support alongside a variety of civic, non-profit, and corporate organizations in our communities."
The Junior League of Greater Princeton is an organization of women committed to promoting voluntarism, developing the potential of women, and improving communities through the effective action and leadership of trained volunteers. Its purpose is exclusively educational and charitable. Beginning this year and for the next decade, the JLGP will focus on Food Security, specifically defined as both physical and economic access to food that meets individual dietary needs and personal preferences. Our goal is for all people at all times to have access to sufficient, safe, nutrition food to maintain an active and healthy life.