Our Commitment to Diversity & Inclusion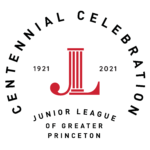 Dear JLGP Member and Community Partners,
The founder of The Junior League, Mary Harriman, believed that we all bear the responsibility to learn about the world around us in order to be more effective in our desire to improve it. That we should really try to understand the "why" behind something, not just superficially give it lip service.
As we strive within our organization to live up to our commitment to Diversity and Inclusion, we honor and celebrate the struggles, the history, and the leaders of our multifaceted world. The Junior League women strive to be civic leaders in our communities. As such, we should hold ourselves accountable for our own racism. We must do the work. We must be willing to be vulnerable. We must speak out and we must be visible. We must know when to be quiet and listen. And equally important, when to speak up.
As an organization of strong, diverse, women committed to building better communities, we must recognize these human rights issues and take action. As leaders in our community, we stand for education, justice, and action.
The tragic events of the past week as we watched the hurt and anger on display at the death of an unarmed and restrained black man, George Floyd, have scored the severity of violence and displayed actions showing lack of love and respect for human life. As Junior League leaders, we cannot stay silent and sit on the sidelines watching as our community is in grief. As an organization that believes in building better communities and striving for excellence, many of us have asked what we can do.
We must give support to all our members of diverse backgrounds as well as neighbors, friends, coworkers, and partners. As an organization, we must be authentic allies in the fight for justice and erase the fear and hatred that exists, not erase people. Our commitment to equality and inclusion is more important than ever.
If you are looking for educational resources, we encourage you to visit the following sites. Locally, we will work together to equip ourselves and learn how we can make a positive impact.
• Verna Myers TED talk on "How To Overcome Our Biases
• Facebook: Managing Unconscious Bias
• Unconscious Bias @ Work Google Ventures
•Women in the Civil Rights Movement Timeline
Books that can help you tackle the Diversity and Inclusion discussion:
• All Families Invited – Kathleen Goodman
• The Memo: What Women of Color Need to Know to Secure a Seat at the Table – Minda Harts
• Blindspot: Hidden Biases of Good People – Mahzarin R. Banaji
• Moving Diversity Forward: How to Go From Well Meaning to Well-Doing – Verna A. Myers
• What if I Say the Wrong Thing?: 25 Habits for Culturally Effective People – Verna A.Myers
• Under Our Skin – Benjamin Watson
• Crucial Conversations – Kerry Patterson
• White Fragility – Robin D'Angelo
• The Hate U Give – Angie Thomas
• Hidden Figures – Margot Lee Shetterly
• Daring Greatly – Brene Brown
• Can I Touch Your Hair? – Irene Latham & Charles Waters
• So You Want to Talk About Race – Ijeoma Ollie
Together we will continue to build bridges in our communities.
Warm Regards,
Katherin G. Romero
President of the Junior League of Greater Princeton
2020-2021