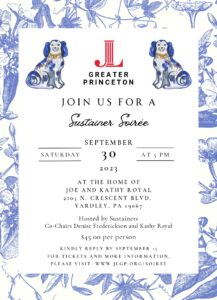 We cordially invite all members to the "Sustainer Soirée" the ultimate gathering to honor our amazing Sustainers and Actives! Get ready to dive into a whirlwind of delightful experiences with a touch of bubbly and a whole lot of fun. Picture yourself sipping on our dazzling signature cocktail, the Kir Royale, while indulging in mouthwatering hors d'oeuvres that will have your taste buds dancing!
But wait, there's more! This soirée is all about bringing our incredible Sustainers and Actives together, fostering unity, empowerment, and a whole lot of enjoyment. Moreover, it serves as an ideal opportunity to extend a warm welcome to our newly joined members, as they become acquainted with the vibrant spirit of our league community. Together, we'll kick off the league year with an explosion of fabulousness that will set the tone for an unforgettable journey ahead.
So mark your calendars, and prepare to revel in the magic of the Sustainer Soirée. It's time to celebrate, connect, and toast to a fabulous year ahead. Where cherished connections will be nurtured, and new friendships will be forged.
Ticket Price: $45 per person. Click here to purchase.
Please RSVP by: Friday, September 15th
Sustainer Soirée
Saturday, September 30
5 PM to 7 PM
Home of Joe and Kathy Royal
2105 N. Crescent Blvd.
Yardley PA 19067
Dress Code: Semi-Formal Chic
For ladies:
• Cocktail dresses or stylish skirts with elegant tops.
• Dressy jumpsuits or tailored pantsuits.
• Heels or dressy sandals.
• Statement jewelry and chic accessories
For gentlemen:
• Dress pants or chinos with a dress shirt or collared polo.
• Blazer or sport coat.
• Dress shoes (loafers or oxfords).
• Optional tie or bow tie