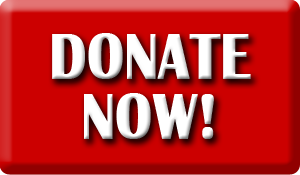 A special thank you to all our supporters of the "$96 and Counting" Annual Giving campaign, as we surpassed our goal over $10,000 this past year! With your generous donations, the JLGP continues to develop and implement programs and initiatives that focus on enriching and empowering the lives of women and children in the Greater Princeton area.
Here's how your support helps our community:
$10 can purchase backpacks for 2 needy children.
$30 can purchase shoes for two underprivileged children.
$95 can sponsor a Building Healthy Kids event for children of our partner preschool Better Beginnings.
$100 can provide specialized training to our member volunteers so they can continue to make a valuable impact in the community.
$500 can sponsor five under or unemployed women to participate in a job readiness program that teaches invaluable skills that will help her find a job.
We are so appreciative of your support of our continued efforts to improve the lives of women and children in our community now, and as we look forward to our 97th year of serving our community, and in three short years as we plan for our Centennial Celebration!   We have a lot of great work ahead and we hope that we can count on your support this coming year.
With our deepest appreciation,
President Lauren Sgro, The Board of Directors and Lauren Berger-Development VP
Donor Opportunities for the 2017-2018 Annual Giving Fund:
Helen Wood Green Associates: $10,000
Investors for the Future: $5,000
President's Club: $2,500
1921 Society: $1,000
State Circle: $500
Neighborhood Leader: $250
Centennial Supporter: $100
Friend of the Junior League: $25
For more information on how to support the Junior League of Greater Princeton, please send your inquiry to developmentvp@jlgp.org, or call our headquarters at (609) 356-1471.