The Junior League of Greater Princeton Announces $25,000 Centennial Community Grant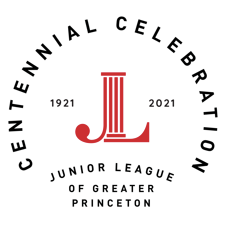 Support for Food Security Celebrates 100 Years
PRINCETON, N.J., December 16, 2020 – The Governance Board of the Junior League of Greater Princeton (JLGP) is pleased to announce it will issue on January 1, 2021 a Request for Proposal (RFP) for community organizations working in the area of food security. The RFP is part of a year-long series of events planned for 2021 to mark the League's Centennial year. Please click here to download the application with instructions for submission/requirements.
Established in February of 1921 as the Junior League of Trenton, the Junior League of Greater Princeton will mark this momentous 100-year celebration with special events that highlight past community projects, honor its volunteers, and bring a greater emphasis to the challenges of food security in both Mercer and Bucks Counties.
For the first time in its history, the JLGP will award a $25,000 grant to one organization to implement a community-based project from June 1, 2021 to May 31, 2022.  After a process of reviewing community needs and member interests, the JLGP selected food security as a new focus area for community work, and as a result, seeks to positively impact food security in our community through this grant.
Interested organizations (serving Mercer and Bucks Counties) should offer ample opportunities for JLGP members to volunteer and raise awareness of both JLGP's mission and our community partner(s).  Letters of Intent should be submitted by January 30, 2021 and a final application by February 28, 2021.  Details can be found at
https://www.jlgp.org/community/giving-back-to-the-community/grants-scholarships/
The Junior League of Greater Princeton is made up of more than 240 civic-minded women. Along with 292 other Leagues, JLGP members are part of a powerful network of over 150,000 women in four countries with a shared mission to promote voluntarism, develop the potential of women and improve communities through the effective action and leadership of trained volunteers. Questions about the JLPG can be sent to rfp@jlgp.org.