The Junior League of Greater Princeton Announces Centennial Grant Recipient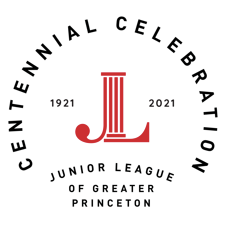 FOR IMMEDIATE RELEASE
Arm In Arm Receives $25K to Support Food Security
May 25, 2021, Princeton, NJ – The Governance Board of the Junior League of Greater Princeton is thrilled to announce the winner of its Centennial Grant: Trenton-based Arm In Arm, formerly the Crisis Ministry of Trenton/Princeton. The announcement was made during a virtual auction held Saturday, May 22, to raise funds to support projects that align with the JLGP's efforts to alleviate food insecurity.
JLGP President Katherin G. Romero thanked the women of the Centennial Grant Review Committee who reviewed nine proposals received and made a difficult choice from among many excellent organizations.
Centennial Grant Committee Co-Chair Michelle Emerson elaborated on the choice of Arm In Arm, saying, "Among the reasons we chose Arm In Arm as our partner was our appreciation for their adaptability in responding to the pandemic. They pivoted to 100% mobile food pantries and recently moved to hybrid model, offering both pre-packed groceries and a mobile service. We liked the fact that Arm In Arm serves multiple communities. They also proposed multiple and varied opportunities for Junior League members to volunteer. They maintain partnerships with other organizations in the food security space and they have a broad base of financial support to sustain their mission."
Arm in Arm Executive Director, Dr. David Fox, graciously accepted the grant, remarking, "I'm so grateful to the Junior League of Greater Princeton and its members. This is a historic moment and we will do our best to honor the trust that you have put in us."
The grant is part of a year-long series of events planned for 2021 to mark the League's Centennial year.  Established in February of 1921 as the Junior League of Trenton, what is now the Junior League of Greater Princeton will mark this momentous occasion with special events highlighting past community projects, celebrating its volunteers and bringing a greater focus to the challenges of food security in Mercer and Bucks Counties. The virtual auction was held May 22 and a Centennial Tea will follow on June 29 at TPC Jasna Polana.
About The Junior League of Greater Princeton: The JLGP is made up of more than 240 civic-minded women. Along with 292 other Leagues, JLGP members are part of a powerful network of over 150,000 women in 4 countries with a shared mission: to promote voluntarism, developing the potential of women and improving communities through the effective action and leadership of trained volunteers. To learn more, please visit https://www.jlgp.org
About Arm In Arm: Arm In Arm is a place where our community comes together to make sure we all have the most basic needs of food and shelter and, as possible, the livelihood to maintain them. To learn more, please visit https://arminarm.org/about/