2021-2022 Junior League of Greater Princeton Management Team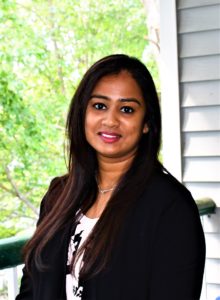 Finance Manager, Shilpa Anbalgan
Shilpa Anbalgan has been a member of the Junior League of Greater Princeton since 2017. Her league career positions involved membership roles in the Development team, currently serving her second consecutive year as a Finance Manager 2020-21. Outside the JLGP, Shilpa is a Biomedical Engineer with a Master of Technology degree in Digital Signal Processing from VTU, India. She started her career as Associate Professor teaching Electronics and communications in VTU-India, continued working on Technologies in Biometrics, Defense, Real Time Location projects with PhBHEL India and Veteran hospitals USA. Shilpa was born in Bangalore, India and moved to the USA in 2015 after marrying Sunil and currently lives in Lawrenceville.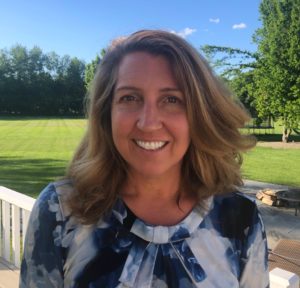 Community Manager, Deborah Vogel Brown
Deborah Vogel Brown has been a member of the JLGP since 2008. She has served on the Board as Financial VP, co-chaired the annual fundraiser The Artful Palate in its inaugural year, performed the role of Development VP as well as Grants & Scholarships Chair, and spent four years as a JLGP advisor. This year she is excited to return to the role of Community Manager, a role she has held for the past two League years. Outside of the League, Deborah is Director of Product Development and Marketing at World & Main, a major supplier for the national hardware wholesale industry.
Deborah holds a Bachelor of Science degree from Miami University and a Master of Arts from the University of Wisconsin-Madison. She lives in Robbinsville with her husband and two children.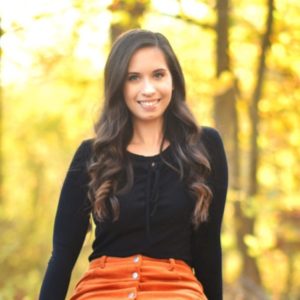 Communications Manager, Christina Vogt
Christina Vogt first joined the Junior League of Greater Princeton (JLGP) in 2017. Prior to her role as Communications Manager, she served in roles including Admissions co-chair, Member Events chair, Webmaster, and Social Media chair. In 2020, she was named the JLGP's "Volunteer of the Year." Outside the League, Christina is a writer and editor with Everyday Health, a consumer health website based in New York City. Her work has also appeared on Livestrong.com and Cancer Treatment Centers of America, among other websites and publications. She holds a Bachelor of Arts degree in Journalism & Media Studies from Rutgers University in New Brunswick, New Jersey. She lives in Hamilton with her partner, Roberto, and their dog, Tiki.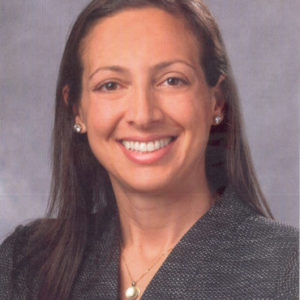 Membership Manager, Sandy Moran
Sandy Moran has been a member of the JLGP since 2007 and is currently the Membership Manager. Since joining the League, Sandy has served as JLGP President, President-Elect, Secretary, and Development VP. She was also JLGP's past recipient of the Helen Green Wood Award for Outstanding Voluntarism in the 21st Century and Woman to Watch. Outside of the League, Sandy has been practicing law for 20 years and is currently General Counsel for Palmer Square Management, LLC, a real estate management company located in Princeton. Sandy obtained her Bachelor of Arts degree from Rutgers College and a Juris Doctorate from Rutgers Law School. She lives in Princeton with her husband and two children.