2023-2024 Junior League of Greater Princeton Management Team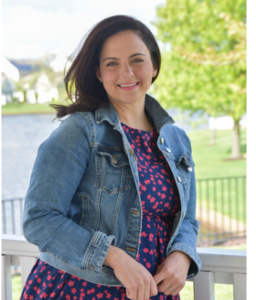 Amanda D'Angelo, Community Manager
My name is Amanda Hill D'Angelo, it's important to me that you know, right off the bat, I could have easily been one of the children we are currently helping today. Whether its food sustainability or childhood poverty, the reason I volunteer with Junior League is personal, motivating and an actionable solution that I am proud to be a part of. I grew up in upstate New York near the Finger Lakes, with horses, wide open fields and snow up to your windows, so I enjoy being in nature the most. I am a mom of 3 young elementary students and reside in Robbinsville, New Jersey. I am currently a special education manager at a large charter school network in Philadelphia, and have focused on mental health and special education social emotional learning teaching in urban settings for almost 15 years. I LOVE my work and I one day hope to open a farm based mental health school in  the Adirondack Mountains. 
My favorite part of the Junior League are the social with a purpose events, they are two fold and in my role I am looking forward to continuing to grow connections and stay hands on within the communities we are working with.  I look forward to continuing our mission and growing in philanthropy with each and every one of you. Thank you for your service.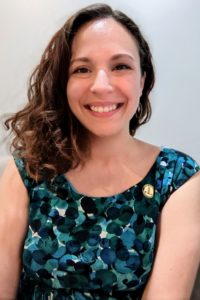 Concetta LaPergola, Finance Manager
Concetta LaPergola has been a member of the JLGP since 2020 and is currently serving as Finance Manager. Concetta spent a decade as a data analyst, covering a wide range of social science issues: food insecurity, maternal depression, intimate partner violence, military family well-being, and race equity in child welfare, among others. She is now serving as a project coordinator at New Jersey Court, monitoring improvement grants for the New Jersey child welfare system. She is passionate about creating sustainable change for New Jersey's most vulnerable children and families.
Concetta obtained her Bachelor of Arts degree in psychology from Rowan University and a Master of Science in experimental psychology from Villanova University. She lives in Lawrenceville, NJ with her husband and two children.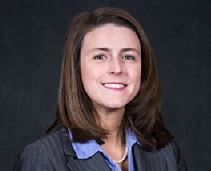 Corinne Orlando, Membership Manager
Corinne Orlando has been a member of the Junior League of Greater Princeton since 2020. This is her second year serving as Membership Manager, after previously serving as Co-Chair of the RISE Holiday Party. Outside of JLGP, Corinne works in government relations and advocacy for a health non-profit. Corinne earned a Bachelor of Arts degree in Political Science from Rutgers University and Master's in Public Policy from the Edward J. Bloustein School of Planning and Public Policy at Rutgers University. She currently resides in Pennington, NJ with her husband.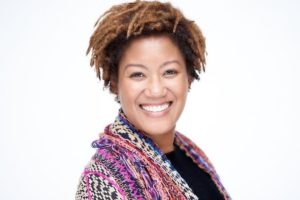 Kiyana Richardson, Development Manager
Kiyana Richardson has been a member of the Junior League since 2007, first joining the Oranges and Short Hills League and recently transferring to the Greater Princeton League in 2021, where she has served on the Development Committee.
Kiyana is passionate about community and economic development. She is the President of FIN Business, LLC, an economic development consulting firm. As an entrepreneur, shopping center owner, and angel investor, she uplifts people and places that are underserved and undervalued. Kiyana's career has included small business development, marketing, communications, and event management roles in NJ, NY, and CA.
She is a graduate of The University of Pennsylvania. She enjoys pilates, book club reading, traveling, and spending time with family and friends. Kiyana lives in Princeton, NJ with her husband and children.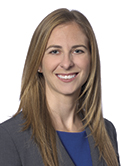 Sarah Sullivan, Communications Manager
Sarah Sullivan has been a member of the Junior League of Greater Princeton since 2021. Her League positions have included eBlast Chair and Scholarship Committee member. Outside of the JLGP, Sarah works for the U.S. Department of Justice and enjoys hiking, traveling, and watching Oakland A's games. She holds a BA in English from the University of California, Los Angeles and a JD from Harvard Law School. Sarah is originally from Fremont, California, and moved to Princeton in 2021.