2022-2023 Junior League of Greater Princeton Management Team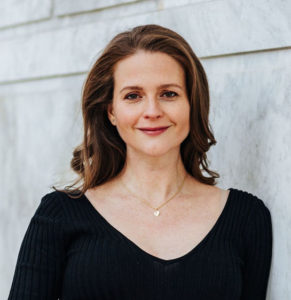 Zoe Baker, Community Manager
Zoe Baker has been a member of the Junior League of Greater Princeton since 2021. Her League positions have included Book Club Chair, Development Committee Member, and Member Events Committee Member. Zoe has also been a member of the Junior League of Greater New Haven and the Junior League of Dallas. Outside the JLGP, Zoe works in operations and most recently ran a small womenswear line. She holds a BA in Theatre and Dance from the University of Texas at Austin. Zoe is originally from Houston, Texas, and moved to West Windsor with her husband, Will in 2021. Zoe and Will welcomed their son into the world in 2022.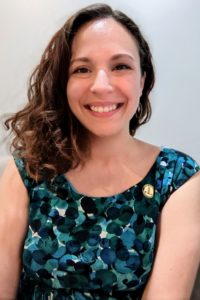 Concetta LaPergola, Finance Manager
Concetta LaPergola has been a member of the JLGP since 2020 and is currently serving as Finance Manager. Concetta spent a decade as a data analyst, covering a wide range of social science issues: food insecurity, maternal depression, intimate partner violence, military family well-being, and race equity in child welfare, among others. She is now serving as a project coordinator at New Jersey Court, monitoring improvement grants for the New Jersey child welfare system. She is passionate about creating sustainable change for New Jersey's most vulnerable children and families.
Concetta obtained her Bachelor of Arts degree in psychology from Rowan University and a Master of Science in experimental psychology from Villanova University. She lives in Lawrenceville, NJ with her husband and two children.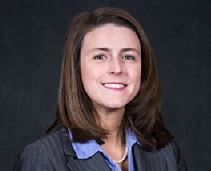 Corinne Orlando, Membership Manager
Corinne Orlando has been a member of the Junior League of Greater Princeton since 2020. This is her first year serving as Membership Manager, after previously serving as Co-Chair of the RISE Holiday Party.
Outside the JLGP, Corinne works in government relations and advocacy for a health non-profit. Corinne earned a Bachelor of Arts degree in Political Science from Rutgers University and Master's in Public Policy from the Edward J. Bloustein School of Planning and Public Policy at Rutgers University. She currently resides in Pennington, NJ with her husband.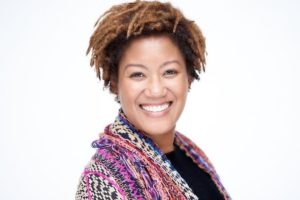 Kiyana Richardson, Development Manager
Kiyana Richardson has been a member of the Junior League since 2007, first joining the Oranges and Short Hills League and recently transferring to the Greater Princeton League in 2021, where she has served on the Development Committee.
Kiyana is passionate about community and economic development. She is the President of FIN Business, LLC, an economic development consulting firm. As an entrepreneur, shopping center owner, and angel investor, she uplifts people and places that are underserved and undervalued. Kiyana's career has included small business development, marketing, communications, and event management roles in NJ, NY, and CA.
She is a graduate of The University of Pennsylvania. She enjoys riding her Peloton, book club reading, traveling, and spending time with family and friends. Kiyana lives in Princeton, NJ with her husband and children.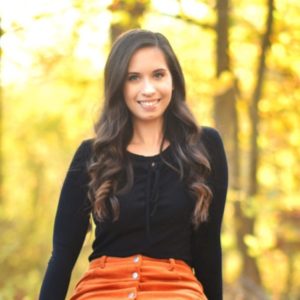 Christina Vogt, Communications Manager
Christina Vogt first joined the Junior League of Greater Princeton (JLGP) in 2017. Prior to her role as Communications Manager, she served in roles including Admissions co-chair, Member Events chair, Webmaster, and Social Media chair. In 2020, she was named the JLGP's "Volunteer of the Year." Outside the League, Christina is a writer and editor with Everyday Health, a consumer health website based in New York City. Her work has also appeared on Livestrong.com and Cancer Treatment Centers of America, among other websites and publications. She holds a Bachelor of Arts degree in Journalism & Media Studies from Rutgers University in New Brunswick, New Jersey. She lives in Hamilton, NJ with her fiancé, Roberto, and their dog, Tiki.