Centennial President's Circle
To honor and thank our Past Presidents for their dedicated years of service to the Junior League of Greater Princeton, we have created the Junior League of Greater Princeton President's Circle of Giving.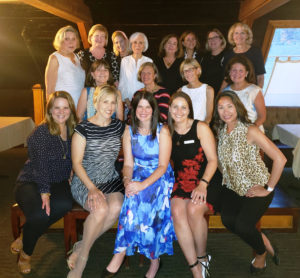 Past Presidents are invited to consider making a one time, 1, or 2 year donation to the President's Circle in support of our Centennial. We're striving for 100% participation by Past Presidents, no matter what the dollar value. With your generous support, the JLGP will continue to develop and implement programs and initiatives that focus on enriching and empowering the lives of women and children in the Greater Princeton area.

Thank you again for all of the support that you have already shown the Junior League for many years. We appreciate all of the support that Past Presidents are able to give the active membership. Please reach out with any questions you may have, and we look forward to seeing you at our Centennial Events.
Helen Wood Green Associates: $10,000+ 

Investors for the Future: $5,000-$9,999

President's Club: $2,500-$4,999

1921 Society: $1,000-$2,499

State Circle: $500-$999

Neighborhood Leader: $250-$499

Centennial Supporter: $100-249

Friend: up to $99