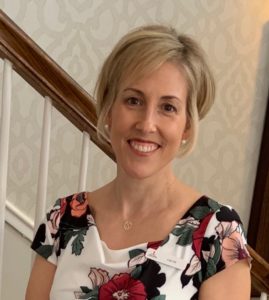 Welcome and thank you for visiting the Junior League of Greater Princeton! I am honored to serve as the President of the Junior League of Greater Princeton for the 2019-2020 league year. I invite you to explore our website to learn more about our organization.
The Junior League of Greater Princeton is a non-profit organization of more than 240 civic-minded women committed to promoting volunteerism, developing the potential of women, and improving communities through the effective action and leadership of trained volunteers. We are also part of a powerful network of 292 Junior Leagues with over 150,000 members in four countries who share our mission. Collectively, we constitute one of the largest, most effective volunteer organizations in the world.
As our league enters its 99th year of service and as we approach our Centennial anniversary, we remain committed to serving at-risk women and children in the Mercer and Bucks counties through our member-led community programming and strong partnerships in our community.
Thank you for your interest in our mission and our organization. Help us improve the greater Princeton community. As a 501(c)3 organization, we rely on your support to fulfill our missions. You can help us with a gift to the Annual Appeal, a corporate sponsorship, or by supporting our signature Day at the Races fundraiser.
Are you interested in helping us by becoming a member? If you are a woman looking to develop or improve your leadership skills, make a positive impact in your community, and have fun with remarkable women whiles doing so, the Junior League is for you. We would love to hear from you. Please reach out to us at membership@jlgp.org.
Thank you for taking the time to learn more about the Junior League. Please reach out to me at any time at president@jlgp.org.
Warmest regards,
Liza M. Hill
President 2019-2020
Junior League of Greater Princeton