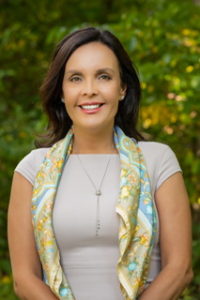 Happy 100th Birthday to the Junior League of Greater Princeton! It is truly my honor to serve as 2020-2021 League President for our centennial celebration year.
Our founder Helen Wood Green (later Mrs. James Imbrie) established the Junior League in February 1921 to promote voluntarism, develop the potential of women, and improve communities through the effective actions and leadership of trained volunteers. Today, we remain committed to her mission of education, empowerment, and charitable giving.
As background, our league began as the Junior League of Trenton; in 1974 we became the Junior League of Central Delaware Valley, and in 1991 were renamed again as the Junior League of Greater Princeton.
Throughout its evolution, our league has remained steadfast to the core mission and values established by the Association of Junior Leagues International (AJLI), which is comprised of 296 sister Leagues with more than 150,000 members throughout the U.S., Canada, Mexico and the United Kingdom. If you have not already, I encourage you to visit www.ajli.org to learn more. Collectively (and impressively), we constitute one of the largest, most effective volunteer organizations in the world.
As you may already know, the Junior League of Greater Princeton has a long tradition of service and philanthropy in Mercer and Bucks County, identifying needs in our communities and putting our financial and human resources towards meeting those needs in an impactful way.
This year, we congratulate all women of the JLGP for establishing meaningful and lasting connections to our business and community partners. All of us members – and those who have served before us – have donated our time, talent, and financial support alongside a variety of civic, non-profit, and corporate organizations in our communities.
Please save the dates to join us as we honor our legacy and celebrate this amazing organization:
▪May 22, 2021 – A Centennial "Great Gatsby" Gala
▪June 16, 2021 – A Centennial Tea Party

All JLGP events are fundraising initiatives in order to provide grants to local organizations. As a 501(c)3 organization, we rely on your support to fulfill our mission. You can help with a gift to the Annual Appeal, a corporate sponsorship, or by supporting us during our centennial year celebration. Please continue to check this website, as more information on these centennial events will be shared in the coming months.
Beginning this year and for the next decade, the JLGP will focus on Food Security, specifically defined as both physical and economic access to food that meets individual dietary needs and personal preferences. Our goal is for all people at all times to have access to sufficient, safe, nutritious food to maintain an active and healthy life.
Do you know someone interested in joining our organization?
Membership helps to develop and improve leadership skills and provides an opportunity to meet remarkable women who are teachers, lawyers, moms, entrepreneurs, non-profit and corporate board members, artists, doctors, and more. Our members take what they learn in the League to lead in their professions and their families, creating a powerful ripple effect that brings about positive change in our communities. Please reach out to us at membership@jlgp.org if you are interested in becoming a member.
The impact the women of the Junior League of Greater Princeton have made within our communities, and on each other, is unparalleled. Thank you for taking the time to learn more about the Junior League, and we look forward celebrating our centennial year with you!
Warm Regards,
Katherin G. Romero
President, 2020-2021
Junior League of Greater Princeton
president@jlgp.org