1921-2021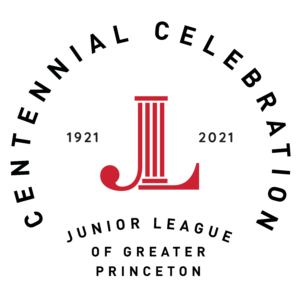 In April 2021, The Junior League of Greater Princeton marked its centennial anniversary. This was a momentous occasion for our organization and we were thrilled to celebrate this milestone with you! 
Over the years, our organization has had more than one name. Initially, we were known as the Junior League of Trenton. In 1974, our name was changed to the Junior League of Central Delaware Valley, and in 1991, our name became the Junior League of Greater Princeton. While our name has changed, our mission throughout these 100 years has remained constant:
The Junior League of Greater Princeton is an organization of women committed to promoting voluntarism, developing the potential of women, and improving communities through the effective action and leadership of trained volunteers. Its purpose is exclusively educational and charitable.
Currently, the JLGP is made up of more than 240 civic-minded women; we are also part of a powerful network of 292 Junior Leagues with over 150,000 members in 4 countries who share our mission. Collectively, we constitute one of the largest, most effective volunteer organizations in the world. The Junior League is as relevant and needed today as it was in 1921.
Our centennial events highlighted our past projects, congratulated our volunteers, and looked toward the future and what the next 100 years will bring.
Past Presidents of the Junior League of Greater Princeton are invited to make a donation to the President's Circle in support of our Centennial.