In 2019, the Junior League of Greater Princeton selected food security as a new area of Community Impact. For the next decade, the League will focus on learning about the issue in order to be able to best support community partners as advocates that are focused on ending food insecurity in Mercer and Bucks Counties.
The United States Department of Agriculture (USDA) defines food insecurity as "household-level economic and social condition of limited or uncertain access to adequate food" with different levels of security within this definition. In 2019, the USDA measured 10.5% (13.7 million) U.S. households as being food insecure at some time during that year. New Jersey reports 7.7% of its' population as food insecure and Pennsylvania reports 10.2% of its' population as food insecure (data combined years 2017-2019).
Food security is built on three pillars: Availability, Access, and Use. When any one of those pillars is lacking, it contributes to food insecurity.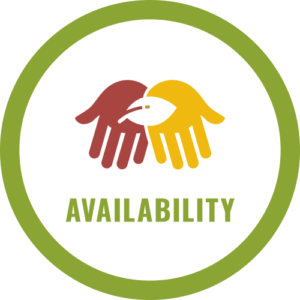 Food availability refers to sufficient quantities of food available on a consistent basis. This relates to the supply of food through production, distribution, and exchange.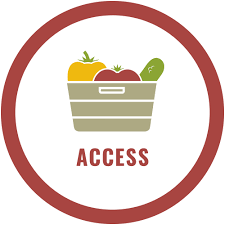 There are two major types of food access: physical access, or whether there are places that sell healthy food within reach; and economic access, or whether the options available are affordable.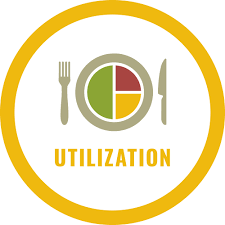 Access to healthy food does not automatically generate food security. The food ingested must also be safe and must be enough to meet the physiological requirements of each individual. Therefore, appropriate use based on knowledge of basic nutrition and care, as well as adequate water and sanitation, are equally important.
In order to truly address the issue of food security, a collaborative approach is needed. The JLGP looks forward to learning more about the issues of food insecurity during this League Year and collaborating with community partners as they try to tackle the challenges of food insecurity.

Image from Dr. Jylana Sheats, JLGP Secretary 2020-2021