2022-2023 Junior League of Greater Princeton Board of Directors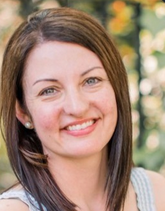 President, Alaina DeWitt
Alaina joined the JLGP in 2016 and has served the League as a member of the Children's Committee, the Grants and Scholarships Committee, Admissions Chair, Membership Manager and President-Elect before becoming President for the 2022-2023 League year.
In her two-year term as Membership Manager, Alaina worked to amend Active member requirements, helped implement the Service-Learning Events initiative, and facilitated a redesign of the new member class.
With more than 18 years of experience in Human Resources and Career Coaching, Alaina brings a diverse background to her role managing the HR and Accounting functions at FastTrack Return to Work Services where she has been employed since 2015.
Alaina received her Bachelor of Arts in Communication Studies from The College of New Jersey and her Employment Specialist Certification from Rutgers University.
In addition to her work with the Junior League, Alaina sits on the Internal Affairs Committee for Alternatives Community Support Services and is active with the New Jersey State Federation of Women's Clubs "Girls Career Institute".
Alaina lives in Peapack, NJ with her husband, Matthew, and her sons, Jack and Benjamin.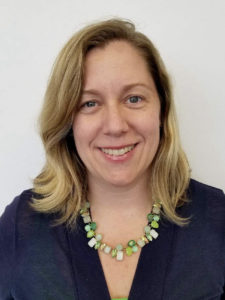 President-Elect and Director of Operations, Uta Steinhauser
Uta Steinhauser joined the Junior League of Greater Princeton (JLGP) as a Provisional member in the fall of 2009. Ms. Steinhauser has served the League in various positions including Admissions Co-Chair, Membership Manager, Director of Operations, President-Elect and served as the 2021-2022 President of the JLGP.  She is a career public health professional with over 20 years of experience in the field and holds a Master of Public Health degree from the Rutgers University, School of Public Health with a dual concentration in epidemiology and health education.
Ms. Steinhauser works for the New Jersey Department of Health as the lead evaluator for the Department's chronic disease prevention program. In this capacity, Ms. Steinhauser is responsible for developing and operationalizing the evaluations for the tobacco, cancer, diabetes, heart disease and obesity prevention programs. She is also responsible for monitoring statewide surveillance data for chronic conditions and their risk factors, as well as grant writing, reporting and strategic planning. Ms. Steinhauser resides in Princeton Junction with her husband, Ben, and two children.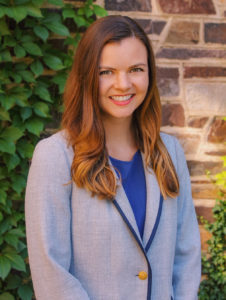 Secretary, Lizzie Salita
Lizzie Salita joined the Junior League of Greater Princeton in 2017 and has since served as Social Media Chair, Web Coordinator, and Communications Manager. She was named the League's 2018 "Woman to Watch". Lizzie has six years of professional experience as a software engineer, specializing in frontend web development for federal government clients. She is currently a Senior Lead Engineer for Booz Allen Hamilton, where she received a 2019 Values in Practice Award (the firm's highest individual honor). Lizzie grew up in Richmond, Virginia and studied computer science at William & Mary, graduating Phi Beta Kappa. She lives in Lawrenceville with her husband Michael, and they welcomed their first child in 2020.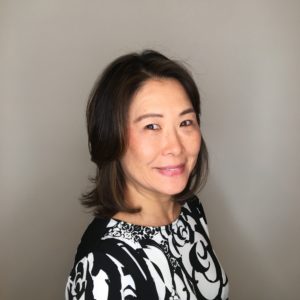 Treasurer, Hitomi Margadonna
Hitomi has been a JLGP member since 2013. She served in several leadership positions including co-chair for Women & Children for 2 years, co-chair for Event Committee for 3 years. She also received JLGP's Individual Leadership Award in 2016.
Hitomi grew up in Japan and came to the US to study business after working for Hitachi, a consumer electronics company in Tokyo, Japan. She graduated from the College of New Jersey with BS in Marketing. She has 30 years of working experience in the financial industry, starting with The Bank of Tokyo-Mitsubishi in Jersey City. Since 1997, Hitomi has been with Bloomberg LP as a Fixed Income Senior Data Analyst where she oversees data validation and integrity, and leads a team to develop new products and analytical tools for convertible bonds and other fixed income securities.
Through Bloomberg, she also has served many communities as a volunteer. She enjoys walking to the New Hope/Lambertville area with her husband, twin sons and Daisy (dog).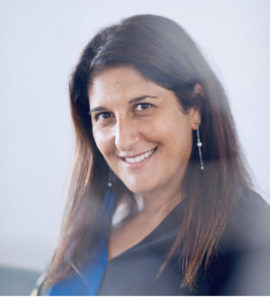 Nominating Director, Mara Pugliese
Mara Pugliese has been member of Junior League of Greater Princeton since 2009. In her time with the JLGP, Mara has served in many leadership positions including two years as Community Manager, Event Planning Chair, Showhouse Designer Co- Chair, Showhouse Co-Chair, A Day at Races Co- Chair, and Children's Initiative Co-Chair.
Mara was born in Italy and moved to the USA in 1997.  She and her husband own a popular restaurant in West Windsor. She has 2 sons, Vincenzo and Nicholas. Outside the League, she currently serves the Princeton Italian American Club as a Rental Chair; on Windsor Ponds Condo Associations as a Trustee, and on the West Windsor High School PTA as a Post Prom designer co/Chair. Mara received her undergraduate degree in teaching from a University in Naples (Italy) and teaches Italian at Dorothea's House in Princeton.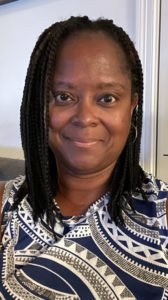 Sustainer Director, Michelle Emerson
Michelle has been a member of the Junior League of Greater Princeton since January 2000.  She has held several leadership positions in the JLGP including Community VP, President-Elect, President, and has served on many committees. Most recently, she Co-Chaired the Centennial Grant Committee.
She lives in Lawrenceville, NJ, with her husband, Dan and son, Daniel (10). Michelle is an avid tennis fan and player.  When not on the court herself, she enjoys watching Daniel compete in tennis tournaments. She volunteers as a parent for her son's Junior Tennis Team, loves making lasagna for Lasagna Love, and volunteers for the Parents Association at Daniel's school where she served as President for 2 ½ years. Michelle received a BA from Rice University. She is thrilled to serve the league as Sustainer Director for the coming year.