2020-2021 Junior League of Greater Princeton Board of Directors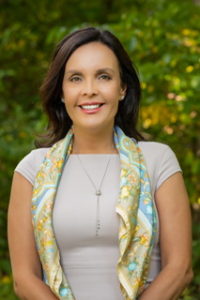 President, Katherin Romero
Katherin G. Romero joined the Junior League of Greater Princeton (JLGP) as a provisional member in the fall of 2007. Ms. Romero is currently the President for the JLGP. Prior to her presidency she served in various board, management and chair positions such as President Elect, Nominating Committee Member, Communications Manager, Admissions Chair, Showhouse Special Events and Designer Sales.
When Katherin is not volunteering for the JLGP, she is a First Vice President, Wealth Management Advisor with the Merrill Lynch Princeton Carnegie Center Office. She joined Merrill Lynch in 1996 and has 25+ years in the financial services industry focusing on individuals and corporations who require professional assistance in achieving their long-term financial goals. She holds her series 7, 66, 65 and holds the Chartered Retirement Planning Counselor designation through the College of Financial Planning and recently achieved the Certified Plan Fiduciary Advisor through NAPA. Katherin served as a coach as well as Sales Manager prior to dedicating 100% of her time into creating a successful practice called the Lugones & Romero Group. In April 2020, she was named to the Forbes "America's Top Women Wealth Advisors" list.
She graduated from Pennsylvania State University and the University of Salamanca, Spain in 1995. Katherin is fluent in Spanish. She resides in Bucks County, PA with her husband Bruno, son Fernando (19), daughter Sophia (13), crazy Golden doodle Cooper (5), and Mini Schnauzer Zara (3).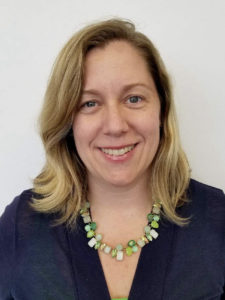 President-Elect & Director of Operations, Uta Steinhauser
Uta Steinhauser joined the Junior League of Greater Princeton (JLGP) as a Provisional member in the fall of 2009. Ms. Steinhauser currently serves as the President Elect and Director of Operations for the JLGP. She is a career public health professional with over 20 years of experience in the field and holds a Master of Public Health degree from the Rutgers University, School of Public Health with a dual concentration in epidemiology and health education. Ms. Steinhauser works for the New Jersey Department of Health as the lead evaluator for the Department's chronic disease prevention program. In this capacity, Ms. Steinhauser is responsible for developing and operationalizing the evaluations for the tobacco, cancer, diabetes, heart disease and obesity prevention programs. She is also responsible for monitoring statewide surveillance data for chronic conditions and their risk factors, as well as grant writing, reporting and strategic planning. Ms. Steinhauser resides in Princeton Junction with her husband, Ben, and two children, Kurt (8) and Eva (6).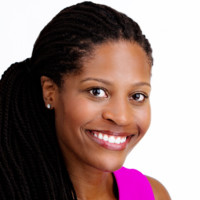 Secretary, Jylana Sheats
Jylana L. Sheats is a Nashville, Tennessee native and has been a member of Junior League (JL) since 2016. Being raised in a family where community service was a "way of life," she has had a life-long passion for helping others. Inspired by their work in the Nashville area, Jylana sought out information to learn more about JL and eventually joined The San Jose League in California (JLSJ).   Due to her career, she transferred into the New Orleans League (JLNO) and subsequently, the Greater Princeton League, in 2019. As a member of the JL, Jylana's placements and community shifts have generally been in areas of desired growth or in the health realm, which is connected to her profession. Since joining The Greater Princeton League, Jylana coordinated the December 2019 'Done in a Day' activity focused on creating 'toiletry kits' with feminine products to support the nonprofit I Support the Girls and has been an active member of the Grants Committee. In addition to JL, Jylana has held leadership positions with a number of other service organizations for women and girls—with relevant highlights including: Girls, Inc. (Monroe County, Indiana) as a Board of Trustee with position of Secretary; The Links, Incorporated (Peninsula Bay Chapter, California) as Recording Secretary; and Alpha Kappa Alpha Sorority, Incorporated (Kappa Tau Omega Chapter, Indiana; Rho Delta Omega Chapter, California) as Recording Secretary and Scholarship Committee Chair. Jylana has enjoyed being a member of The Greater Princeton League and looks forward to expanding her leadership experience as the 2020-2021 Secretary.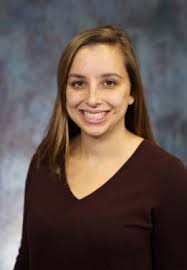 Treasurer, Lauren Rava
Lauren Rava has been a member of the Junior League of Greater Princeton since 2017. Her JLGP career thus far has included positions as Admissions Vice Chair and Admissions Chair. Outside of the JLGP, Lauren is pursuing a career in public affairs for a technology company, where she leads technical contributions to federal and international organizations, as well as liaises with the United Nations in the telecommunications sector. She holds a Master of Public Policy from Rutgers University, and lives in Plainsboro with her fiancé Dan.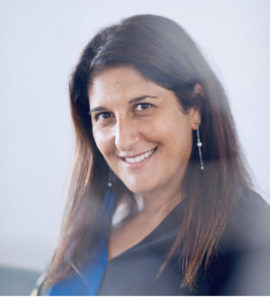 Nominating Director, Mara Pugliese
Mara Pugliese has been member of Junior League of Greater Princeton since 2009. In her time with the JLGP, Mara has served in many leadership positions including two years as Community Manager, Event Planning Chair, Showhouse Designer Co- Chair, Showhouse Co-Chair, A Day at Races Co- Chair, and Children's Initiative Co-Chair.
Mara was born in Italy and moved to the USA in 1997.  She and her husband own a popular restaurant in West Windsor. She has 2 sons, Vincenzo and Nicholas. Outside the League, she currently serves the Princeton Italian American Club as a Rental Chair; on Windsor Ponds Condo Associations as a Trustee, and on the West Windsor High School PTA as a Post Prom designer co/Chair. Mara received her undergraduate degree in teaching from a University in Naples (Italy) and teaches Italian at Dorothea's House in Princeton.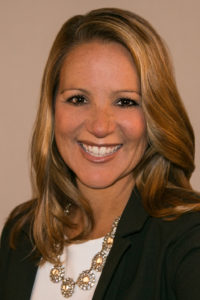 Sustainer Director, Kathryn Herspiegel
Katie has been a member of the Junior League since 2000, she joined in Indianapolis, Indiana and transferred to JLGP in 2003. She has held several leadership positions in the JLGP including President, 2016-2017, Showhouse Co-Chair, Holiday Showhouse Co-Chair, Finance VP and served on a many committees. Most recently Katie has become a Sustainer and has been involved with the JLGP Centennial Celebration on the History, Gala and Merchandise Committees. Last year, Katie realized a long time goal and started a small business doing monogramming and custom embroidery. She lives in Newtown, PA with her husband Brent, sons, Jake (16) and Ryan (13) and pups, Hershey and Heidi. She volunteers at Morris Hall and the PTO at The Hun School. Received a BS/ Georgia Southern University. She is thrilled and honored to be considered for this position and to serve the League.